Currently — May 17, 2023: Orange skies from Calgary to Minneapolis
The weather, currently.
Not going to lie, I had a distressing weather experience today here in Minneapolis. About 10:30 am, a thick band of smoke passed over the city from the massive Canadian wildfires, about 2,000 miles away to the northwest. Walking outside, it felt cool, like a layer of clouds overhead — and everything was bathed in a distinct orange light. I had the sudden urge to hold my breath, and to run away — but to where? It was one of the first times in my life I ever remember having a panic attack because of the weather.
After doing some searching, the same thing was happening in Calgary and Edmonton, much closer to the fires, and with a much more intense orange light. If you live in western North America, there's a good chance you've had a day (or many) like this sometime in the past few years. I hate that this is normal now.
The Minnesota Pollution Control Agency has some helpful reminders and a guide to poor air quality days, and what you can do to limit your exposure.
—Eric Holthaus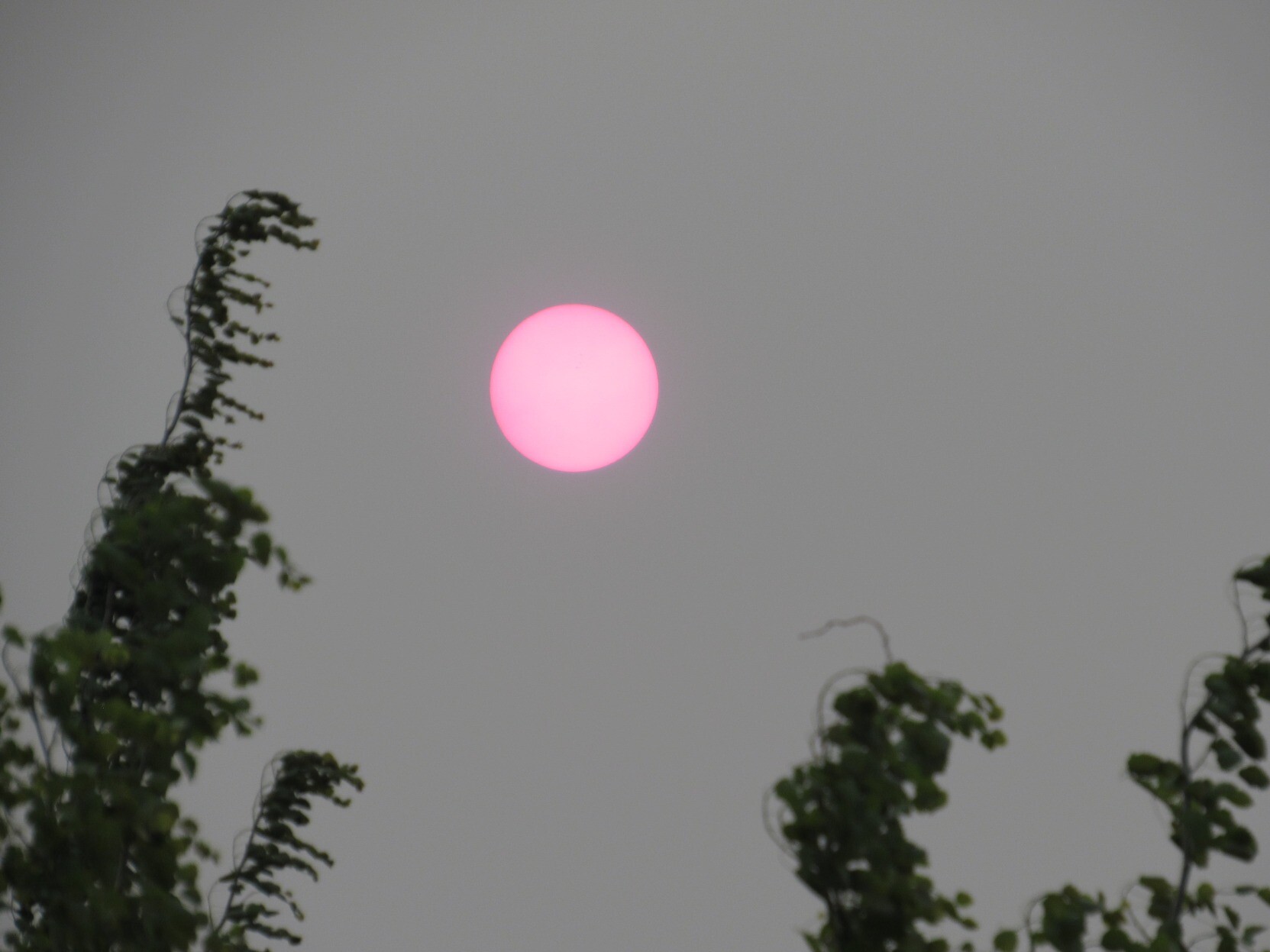 What you can do, currently.
Paid members will have a truly premium weather experience. Here's some of what we have planned:
Text directly with Eric, our founder, who will personally answer your weather questions and give you a customized forecast on demand.
Our first weather app, which will put your daily weather in the context of climate change, no matter where you are, anywhere in the world.
Reader-ownership — an experiment in direct democracy so that Currently can remain accountable to our most important stakeholders, you, the readers.
We have SO MANY more exciting features planned, but we can't do this without your direct support. Your paid membership makes Currently possible.